GDPR Compliance does NOT need to be COMPLICATED. The reality is that GDPR Compliance can ONLY be achieved by REMOVING complexity.
The POWERFUL 5-Step Process that lies at the heart of this GDPR Turbo Training Pack enables you to do just that – remove complexity. It simplifies the whole approach to achieving GDPR Compliance in ANY business. It takes you step-by-step through all that you need to do to achieve compliance and provides you with a complete audit trail to provide you with full control of the complete compliance process across the whole of the business.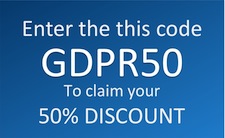 So effective is this training pack, that it will enable you to achieve GDPR Compliance WITHOUT having to learn any additional special skills OR having to pay for expensive external GDPR consultancy. All of the GDPR knowledge that you need to know is built into the product.
If you simply follow the 5-step process you will be guided step-by-step through all of the tasks required to get your business fully compliant and create all of the documented evidence that you need to demonstrate this.
---
This Training Pack has been designed in such a way that is can be used on ANY TYPE OF BUSINESS that needs to comply with the requirements of GDPR, including:
Small to Medium Business Owners who need a practical, proven, step by step, approach to getting their business GDPR compliant.
Solopreneurs operating in a global market.
Small to Medium Business owners who run hotels, motels, B&Bs and other accommodation businesses.
Crucial for tourism operators who welcome visitors from around the world.
ALL business owners who run a business based within the European Economic Area.
Consultants and Contractors who are involved with GDPR projects for small & medium businesses.
Businesses that process personal data on behalf of other businesses, if that data includes personal data of individuals located within the EEA.
... ANY type of business that collects or processes personal data of individuals who come from within the EEA.
---
The Kiwi Dreams Group is committed to transactional giving. This means that, each time a person purchases a GDPR Training Pack, we make a donation through B1G1 that provides a family with clean drinking water for a year.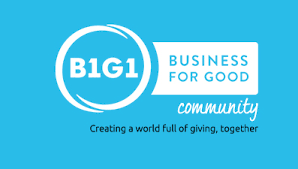 ---
This GDPR Training Pack will enable you to: